Nakota Crossing Petro-Canada & Petro Pass Truck Stop
Glenevis, Alberta
Challenge
This project was a new-to-industry (NTI) site, requiring relevant goods and services to drive profitability and employment opportunities for the community.
The Alexis Nakota Sioux Nation had been sitting on a 55-year-old vision that current leadership determined would finally be a good business decision for its community.
With the community's resources on the line, MWA was brought in to attract site partnerships and help ensure the success of the location long into its future.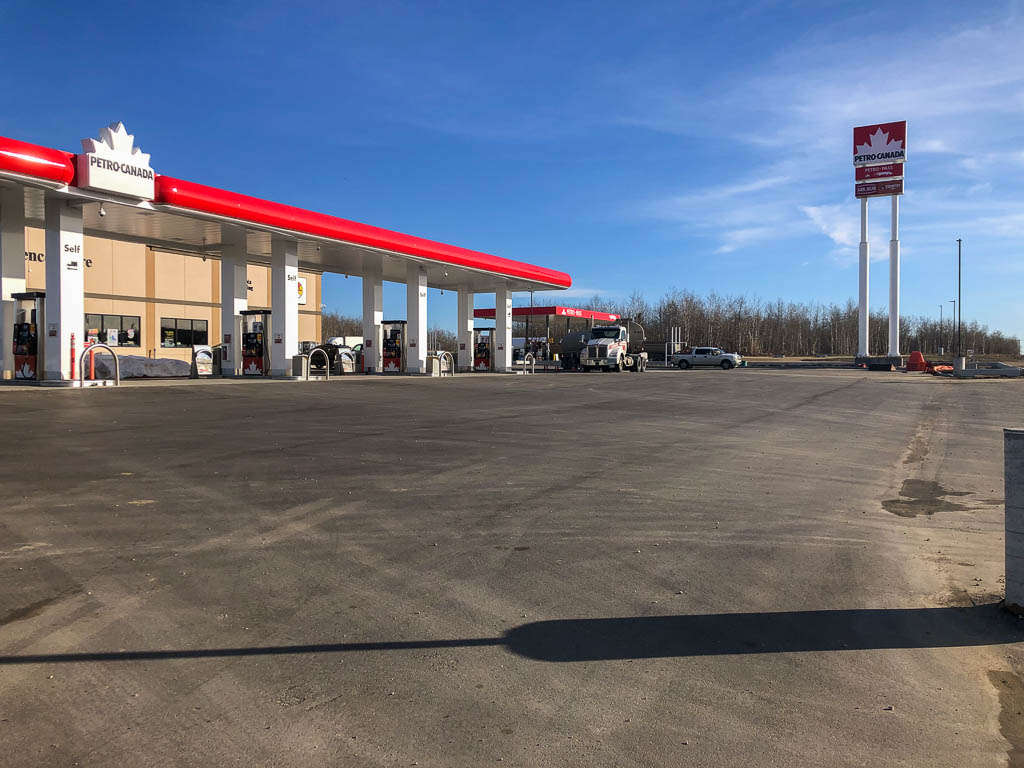 The site was transformed to serve the needs of the region and bring in revenue for the community.
Solution
MWA identified the right partner and subsequently secured a fuel partnership—with Suncor retail and card lock. This helped to secure Quick Service Restaurant partners Mr Sub and Country Style Donuts. Further, MWA created an in-house hot-food program for the business to own and operate.
Store floor designs and merchandizing plans were rolled out by MWA to best support the market in the area.
MWA worked closely with with the Nation's representatives and leadership across all strategic decision-making processes. This ensured harmony with the communities values and principals.  
The Nation had a vision. Combined with MWA's roster of partners and decades of experience, the right partners were vetted to help ensure the vision was brought to life.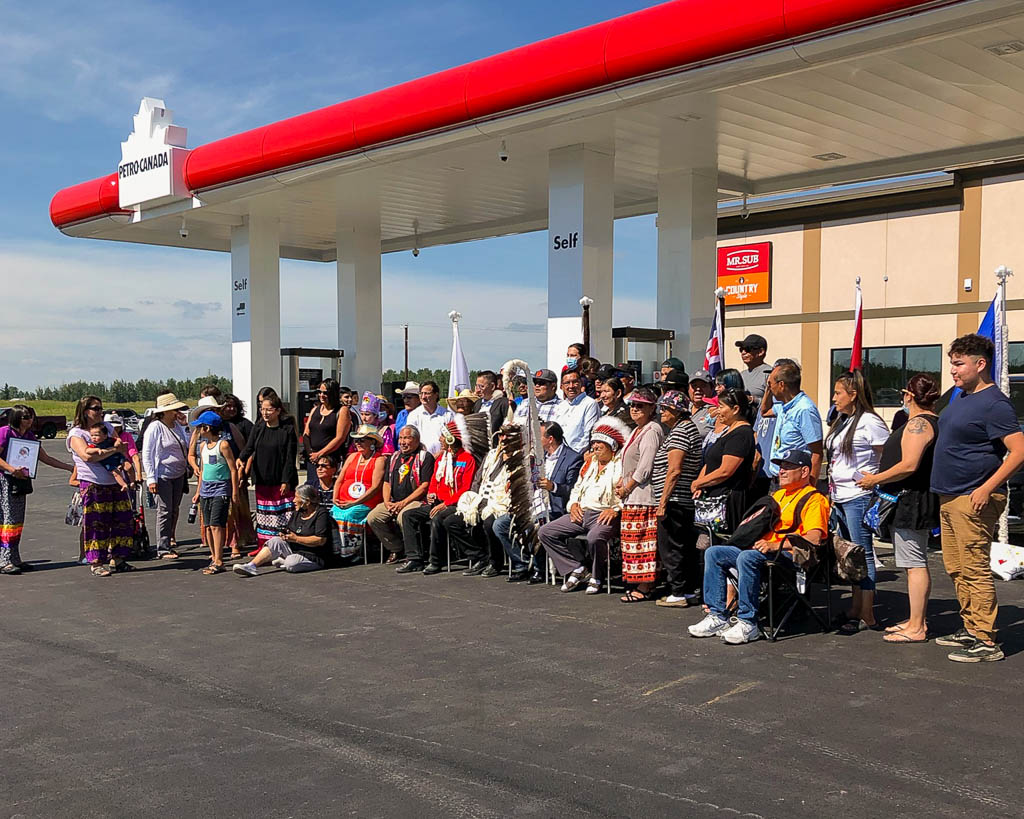 Community celebrates the launch of Nakota Crossing Petro-Canada Truck Stop.
Results
The end result is a beautiful site on a busy highway supporting the everyday needs of the motoring public. The site is strategically located with easy entrance and exit access.
More importantly, this project resulted in dozens of employment opportunities for Alexis Nakota Sioux members.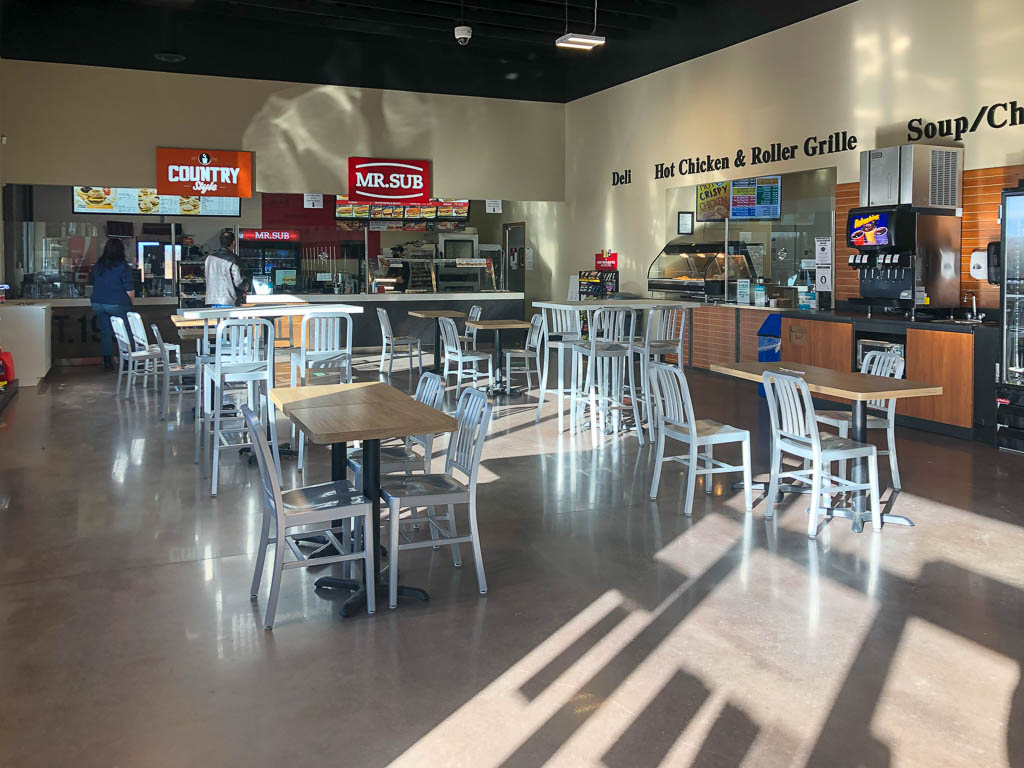 Inside is a full-service c-store, featuring Mr Sub and Country Style Donuts with drive-thru.