Convenience Store Specialists
Satisfy both yours and your customers' needs. Find your perfect business fit by leveraging Mark Walsh & Associates' extensive network of vendors, partners, and application expertise.
Since 1985
Hundreds of owner-operators, First Nations, corporate retailers, and consortiums have partnered with MWA for strategy, planning, and hands-on project management for construction, renovation, and operations of new and existing stores.
Dedicated C-Store Specialists
Serving the gamut of convenience—from gas bars to grocery, including: car washes, fast food and drive-through, restaurants, truck stops, liquor and other retail, community and recreation centres, and strip malls. If you provide convenience, we can help.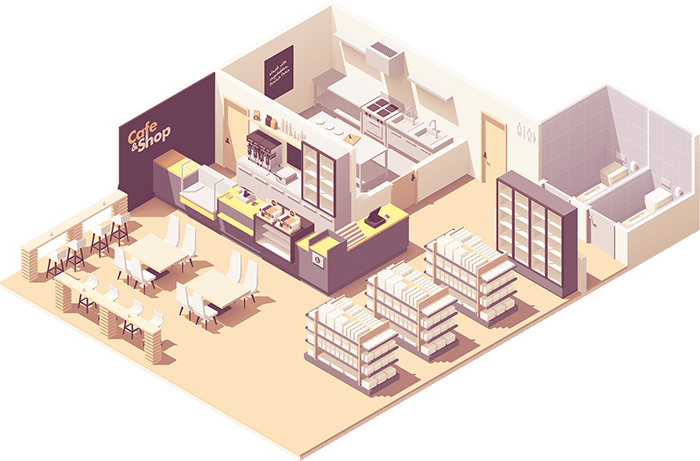 We're only successful
when you're successful
The decisions you make starting from the earliest stages of planning your business will have a lasting impact. Getting expert professional advice at the outset can make the difference between building a truly profitable business with a distinct competitive advantage – and one that simply gets by.
Mark Walsh & Associates is here to ensure you are making informed decisions that will give you the best return on your investment while avoiding costly oversights. As the C-Store Specialist, we offer a comprehensive list of services to assist you from planning through to construction and operations.
MWA has consulted on a variety of store types and integrated business models, including:
Fuel & Convenience
Car Wash
Fast Food & Drive-Thru
Restaurants
Truck Stops
Liquor
General Retail
Community & Recreation Facilities
Strip Malls
We are able to assist from the earliest planning stages through construction; advise on the merchandising and store set up; and can continue to offer ongoing advice well after you open your doors. Whatever your immediate or long-term vision for your business, MWA is an invaluable partner to have on your team.
From Restaurants and Grocery to Gas Bars, Convenience Stores, and Truck Stops
With decades of experience owning and operating,
Mark Walsh & Associates now helps improve businesses across Canada.
What Makes Us Different
Business Planning
Start smart—with professional feasibility studies, business and marketing plans, and financial proposals. Let us help facilitate brand partnerships with our connections to national fuel, QSR, and food suppliers.
Site Planning
Whether it is a new build or a renovation, MWA will ensure your store is configured to maximize sales, boost operational efficiency, and create an exceptional customer experience.
Project Management
As a complement to our site design services, MWA can act on your behalf to monitor the general contractor, budget, schedule, third-party inspection, and final turnover of your site.
Operations Consulting
Benefit from c-store strategies and processes proven to increase customer loyalty, boost sales, improve efficiency and maximize profitability.
Friendly & Reliable
From corporate environments to working with First Nations over the past decade, MWA's breadth of cultural experience ensures smooth interactions among all of our partners.
Across Canada
With associates in Western Canada through Ontario, MWA has managed projects from the most remote parts of Canada to its densest cities. In fact, we thrive when it comes to the challenges facing much of rural Canada.
Our Clients Say
I'd be hard-pressed to think of money better spent than our decision to hire Mark Walsh. As a C-Store Specialist, Mark occupies a real niche. Five years later, I can see that his recommendations were absolutely correct… even though it took some gentle convincing at the time. He's a true professional who looks out for your best interests.
Shaun Unger, Managing Partner, Hague Service Centre When a severe snowfall caused the roof of our store to collapse, we were devastated and did not know what to do. Our Husky representative recommended Mark Walsh. As our project manager, Mark handled everything on our behalf and provided a strategy to rebuild our business and make it even stronger. We truly appreciate all that Mark has done for us and remain in close touch, as he has become like a family member.
Kelly Dhaliwal, Manager, Woodvale Husky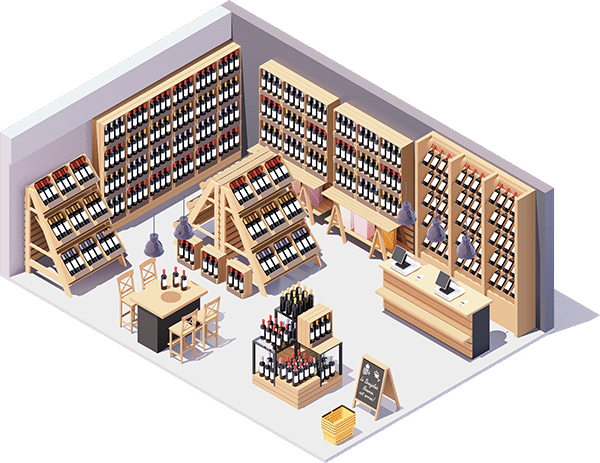 From Start-Up to Ongoing Partnerships
Customer Satisfaction Guaranteed
We provide assistance from the earliest planning stages through construction, advise on the merchandising and store setup, and can continue to offer ongoing advice well after you open your doors. Whatever your immediate or long-term vision for your business, MWA provides invaluable longterm value by exposing risks, often unforeseeable troubleshooting, and optimizations across all areas of your business.
Planning a new build or renovation?
Partner with the C-Store Specialists Today