Petro-Canada
Red Deer, Alberta
Challenge
At times, the drive between Edmonton and Calgary on the bustling QE2 Highway can resemble the Indianapolis 500. At the midway point is a stretch of gas stations, c-stores and restaurants located on a strip aptly named "Gasoline Alley."
At this point in the journey gas tanks and stomachs are often approaching empty, while bladders are teetering on full. Competition is fierce between businesses vying for gas and food sales. How would this new gas station stand out from the rest?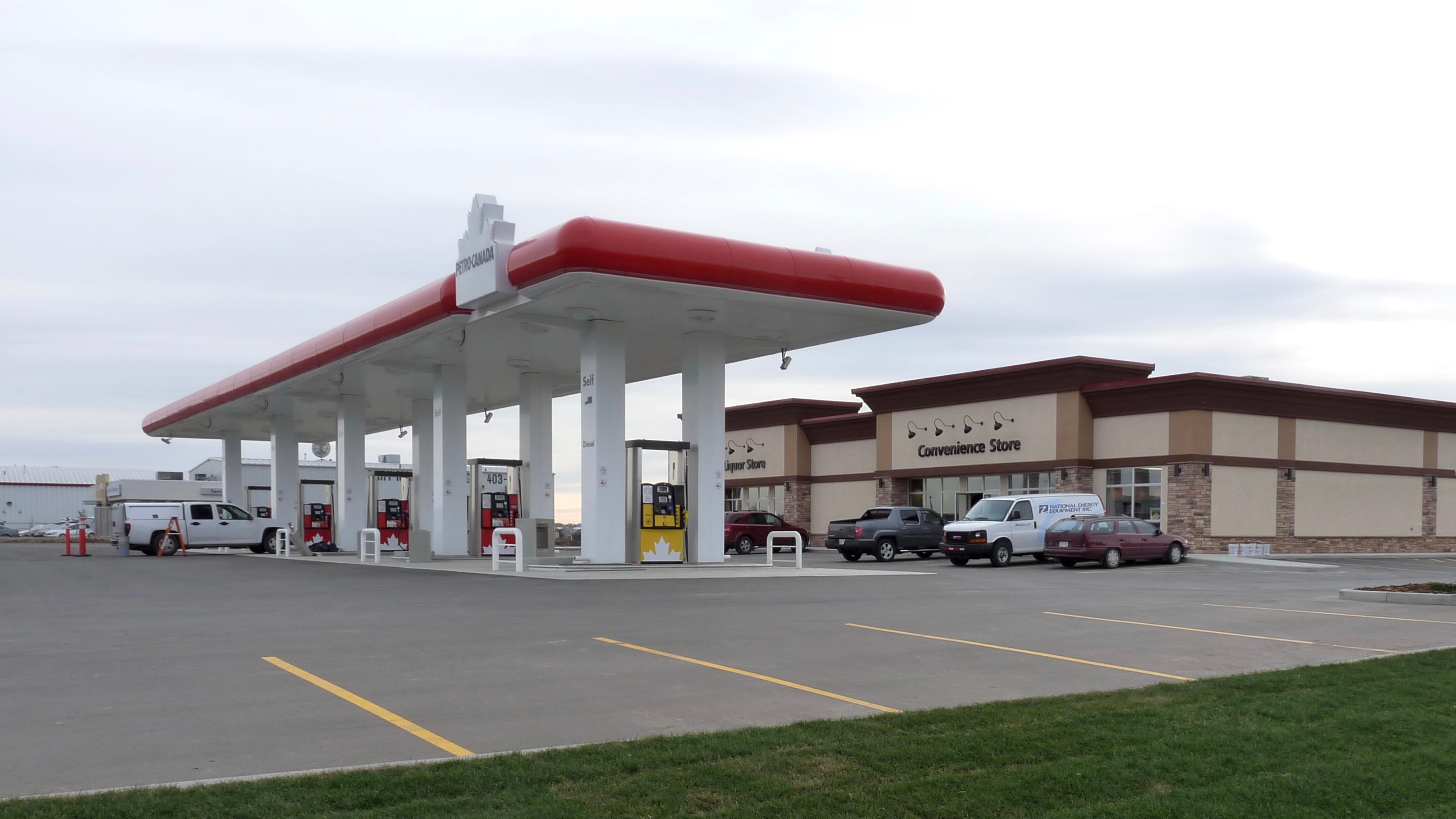 The Red Deer Petro-Canada build.
Solution
Mark Walsh & Associates worked with a team of architects and designers to create a Petro-Canada that would up the ante when it came to delivering a superior customer experience. The client wanted the gas and convenience operation to make a striking impression and the team was up to the challenge.
While the store had an extremely large footprint, it had to be inviting. After all, it is proven that when people are relaxed and at ease they tend to spend more money.
The design featured an open concept with extra wide traffic lanes. This ensured full visual penetration of key destinations—a must when you're operating a quick stop store where commuters are anxious to get in and out as quickly as possible.
As part of the plan to create a more customer-friendly environment, Mark recommended a non-elevated cash counter that placed the cashier at eye level with the guest. The coffee station featured stylized signage to create a high-end coffee experience. LED lighting was utilized to display products in the best possible light.
Since may customers base their decision where to fuel and stop based on the quality and cleanliness of the bathrooms, extraordinary care and attention went into the oversized, fully "touchless" restrooms. A stunning waterfall feature was placed at the entrance between the men's and women's rooms to attract customers and convey a sense of cleanliness and tranquility.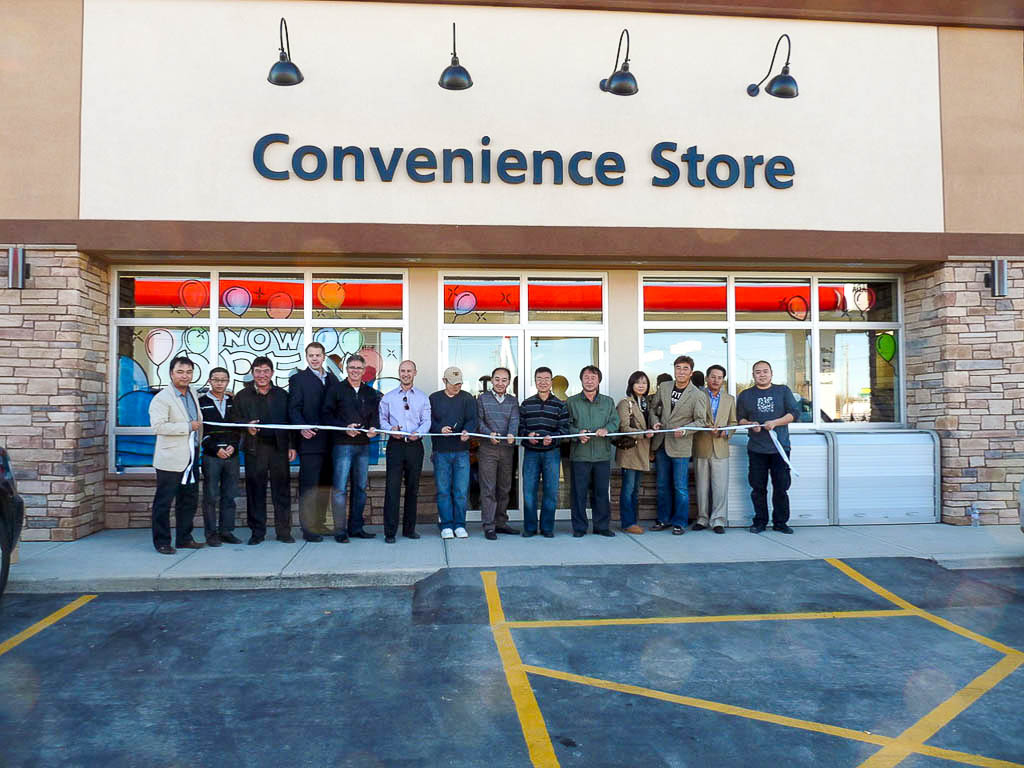 Investment group celebrating the grand opening of the complete Petro-Canada project.
Results
The new Petro-Canada has emerged as a preferred destination among those traveling the QE2, with sales that can be modestly described as "above average." It is an example of how important is is to go that extra mile in order to rise above the competition.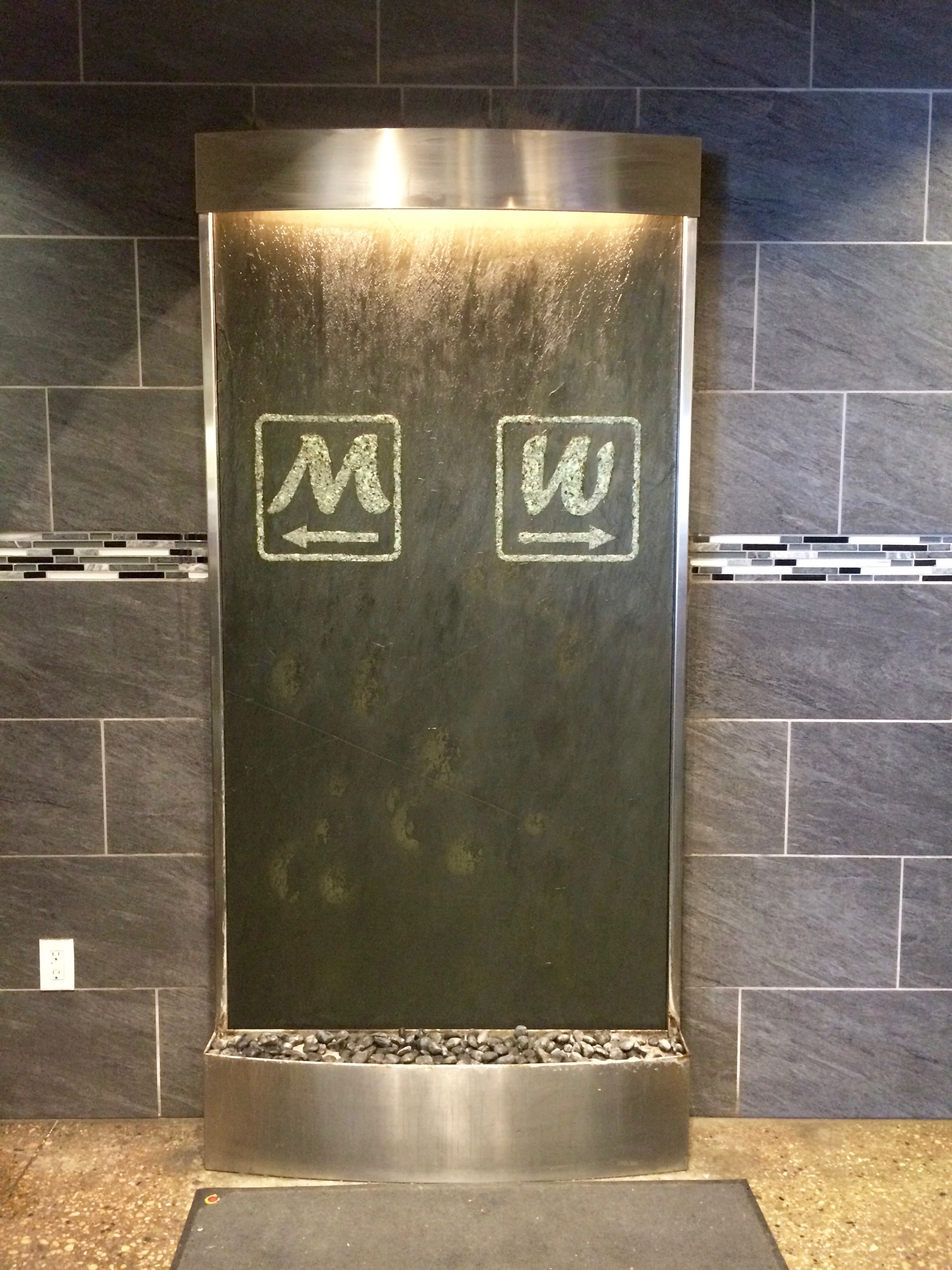 A stylish waterfall contributes to the impression of clean, modern restroom facilities.