Husky
Idylwyld, Saskatchewan
Challenge
Dated sites like this old business in rural Saskatchewan are sometimes referred to as a "Retro Petro" design. Prior to its renovations, it was dilapidated and without a national fuel partner agreement. This contributed to diminishing sales, in both the store and the fuel sales, creating a vicious cycle.
All in all, it was a 60-year-old location that had seen better days.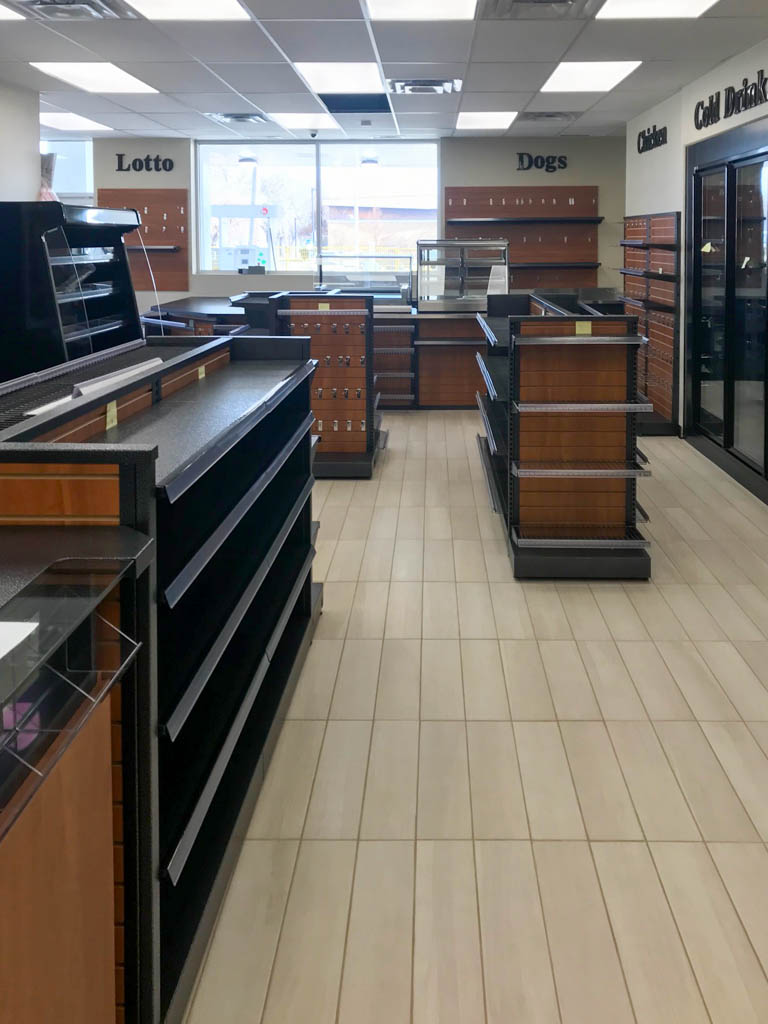 A completely refreshed interior, modernizing what had been neglected over half a century!
Solution
MWA was contracted by Thunderchild First Nation to completely revitalize the location. We completed an assessment to establish clarity and vision going forward, then crafted and proposed a budget to make the business once again viable.
MWA specialises in creating merchandising plans that best suit the location demographics. Our redesign for this business focused on promoting key product categories to improve profit margins and stock appropriate to its market.
The building was gutted. We shored up the basic building functionality (such as electrical, HVAC, and security features). The exterior was remodelled to allow for additional natural light in-store, and we updated the fuel canopy and MID sign for better visibility and readability.
Store additions included a walk-in cooler, a brand new hot-food program, and leasehold improvements including flooring, ceiling, rear building a manager's office, all new fixtures and cash desk, freshly updated washrooms, and painted walls.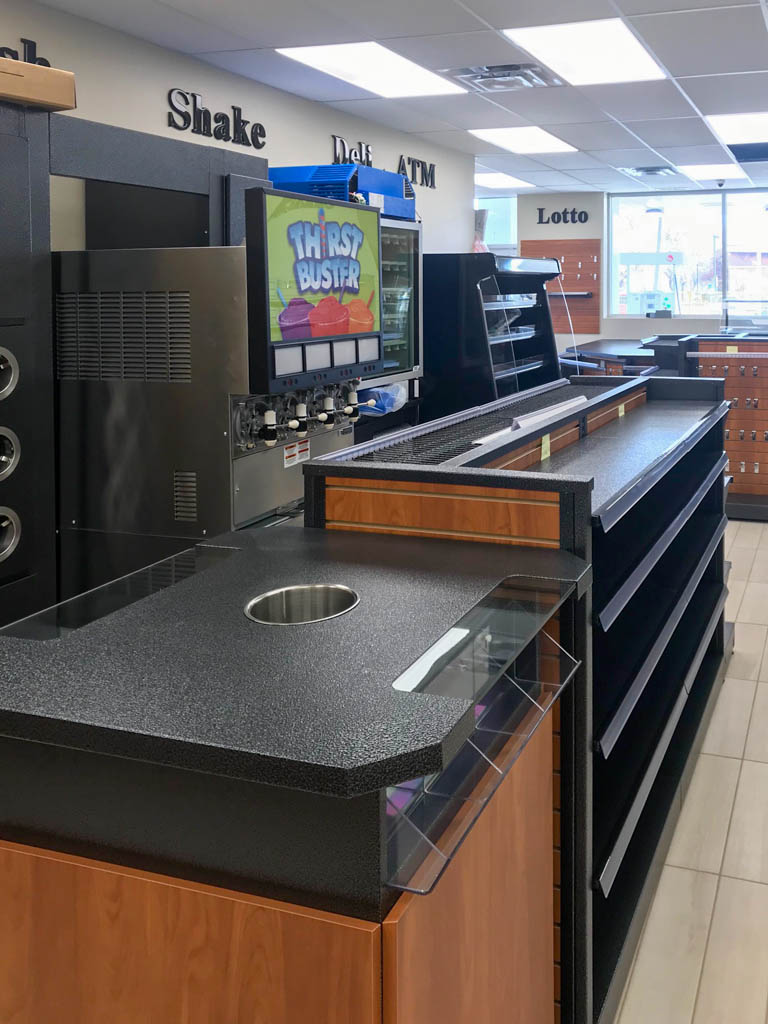 It's the little things. Adding new vendors and snack options tailored to the needs of the region means revenue growth.
Results
Following the completion of MWA's redesign and renovations, same-day sales generated exceeded anything previously recorded in the last 10 years. 
Additional benefits saw relevant product selection, upgraded exterior and interior, a national branded fuel partnership (Husky) as well completion of the ATR designation for White Card benefits to First Nation peoples. (Its addition to Reserve was completed with the business's reopening, significantly contributing to its growing success.)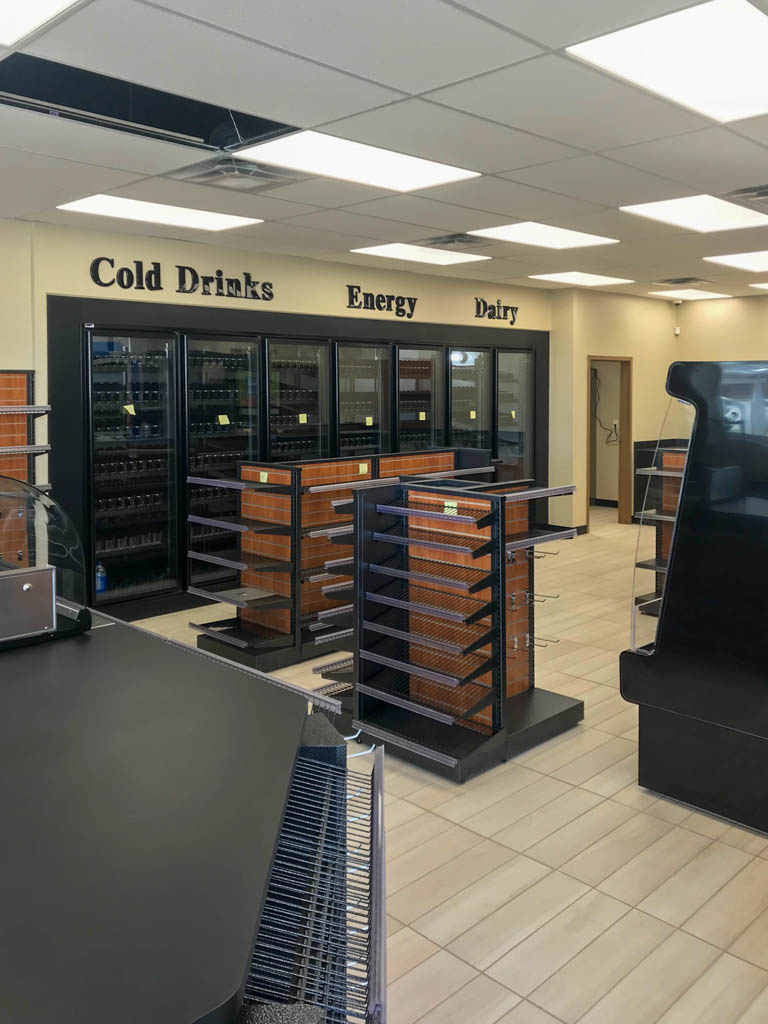 New shelving and coolers and clearly marked categories provide all the convenience expected from a modern gas station.