Caribou Mountain Travel Centre
Fort Vermillion, Alberta
Challenge
New to Industry site located at Hwy 58 and Hwy 88 junction.
Obtained an access road from Alberta Transportation to access the business park.
Introduced new operations and format, creating a state-of-the-art location new to Northern regions.
Built site during the pandemic and overcame supply chain challenges.
Attracted national branded fuel and store partnerships to a remote and unpopulated area.
Created a propriety hot food offering with unique menu for the ownership.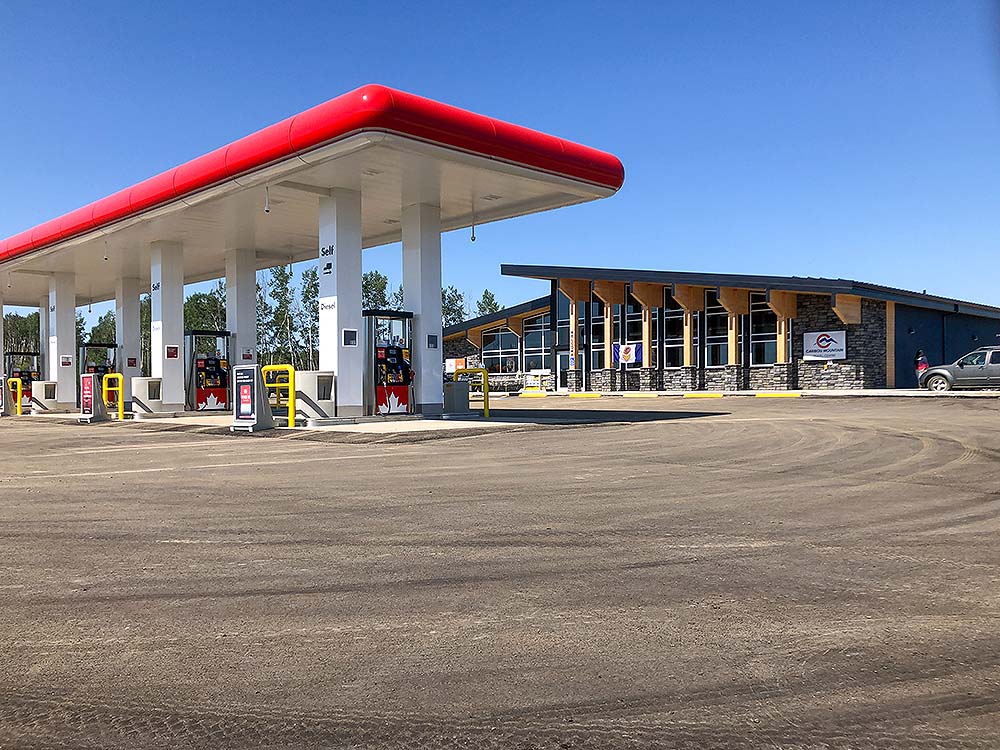 MWA negotiated on behalf of the Nation to bring Esso on board as their project's fuel provider.
Solution
Contacting a solid partner to build the location. Mk Walsh Construction is an evolution company that came from this project originally built by Mark Walsh & Associates as the GC.
Utilizing expert vendors and construction trades from La Crête, AB. Advance planning and ordering of materials and supplies to offset the impact of COVID-19 restrictions.
Selecting a innovative architect with ability to understand Mark's vision in creating something never seen before.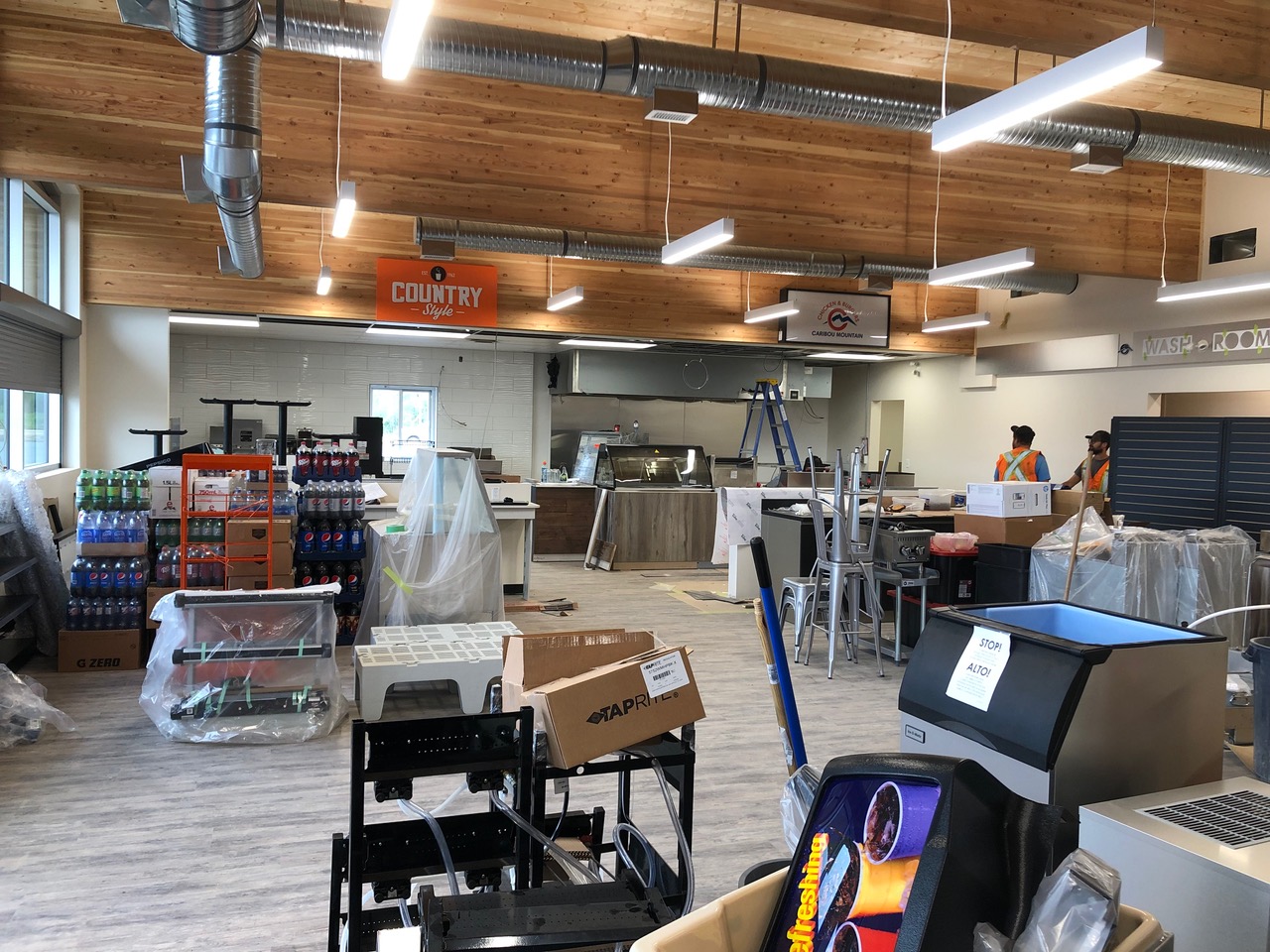 To serve truckers, we included 24-hour Esso Cardlocks, showers, and a laundromat.
Results
A signature building for this retail industry in all of Northern Alberta.
A destination stop for the motoring public in long distance travelling.
Positive public feedback on how welcoming the site has become, both the business and aesthetic.
Established nationally branded partnerships, building the businesses' confidence in the community.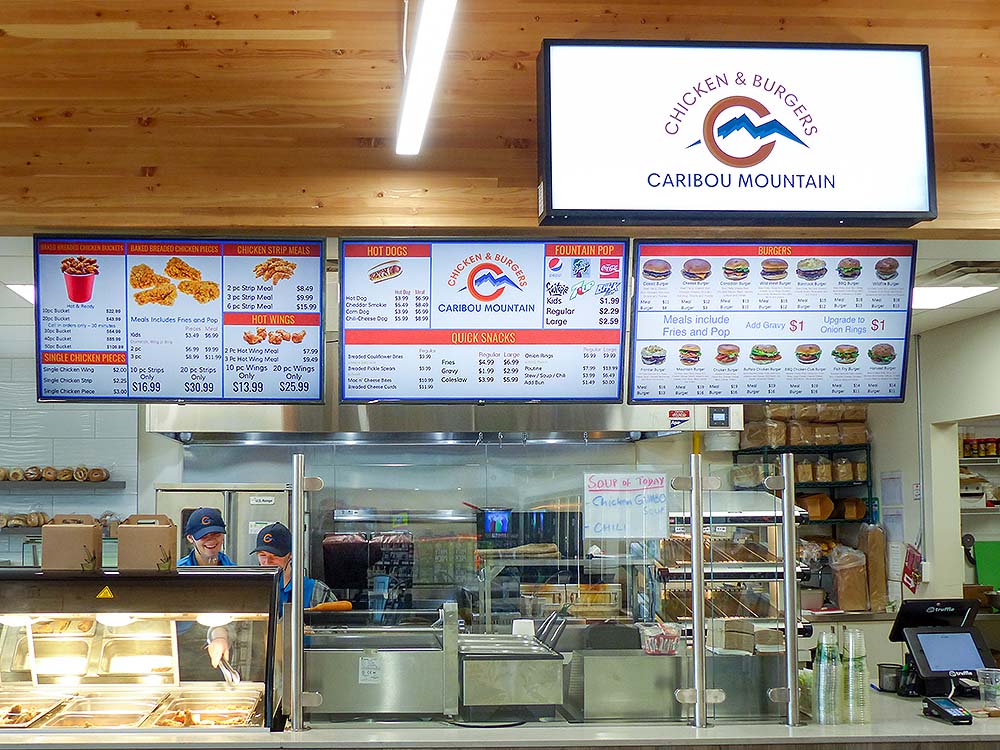 MWA developed and implemented a full foodservice solution on behalf of Little Red River Cree Nation.