Woodvale Husky & Pizza 38
Edmonton, Alberta
Challenge
It was a devastating blow to the owners of Woodvale Husky when the roof of their convenience store collapsed under the weight of a massive "freak" snowfall that reeked havoc throughout the city. Fortunately, nobody was hurt. But to make matters worse, the insurance company leveled the structure without giving the owners an opportunity to salvage the equipment inside. Uncertain of the fate of this business, the fuel company was anxious and ready to walk away.
It was an overwhelming situation. That is when the owners contacted Mark Walsh to see if he could help rescue the family business.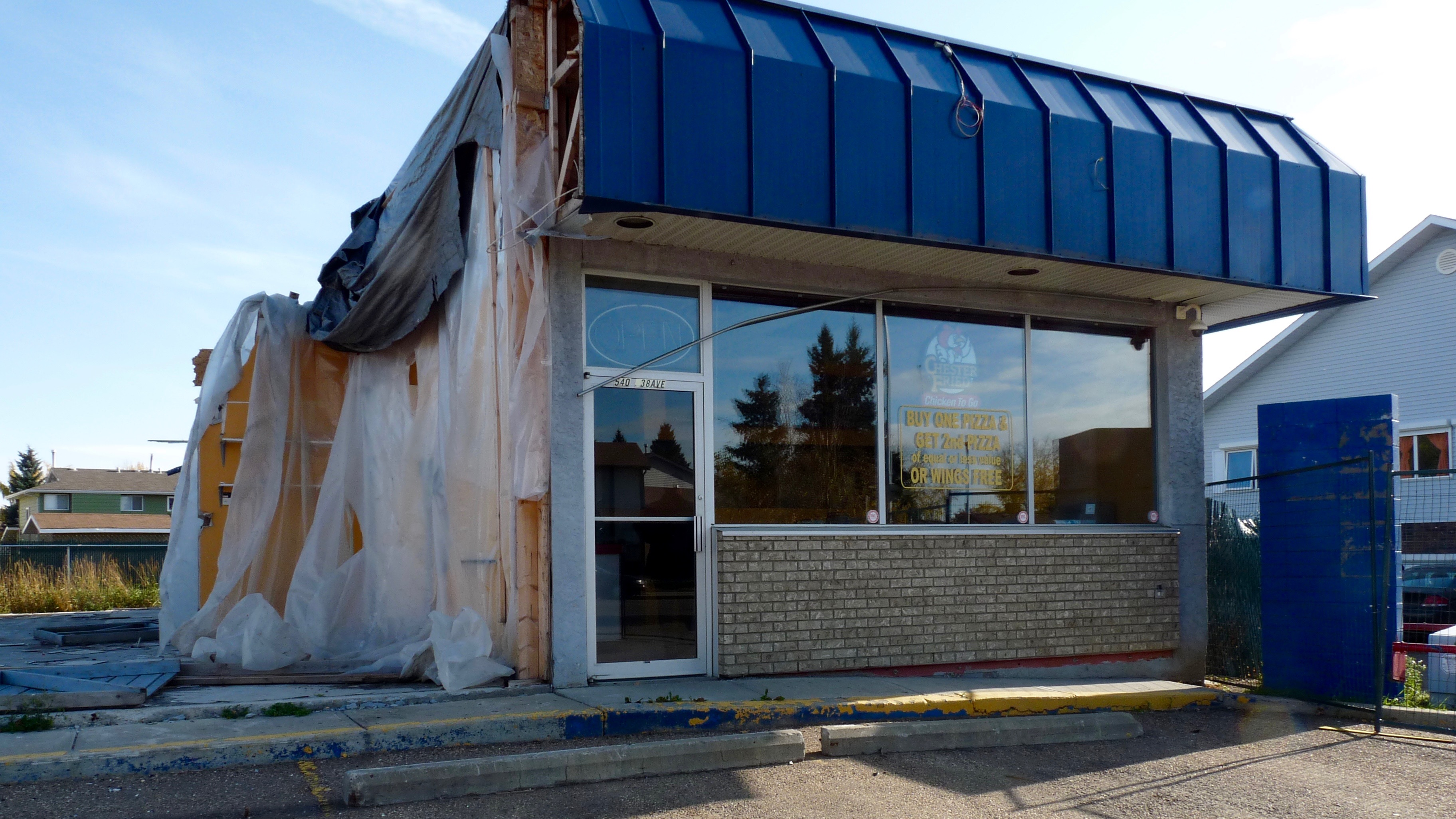 Following the disaster, the entire c-store was torn down. The attached pizza business was spared (above).
Solution
The c-store that had collapsed was attached to a Pizza 38 store, which was unaffected by the collapse (both businesses were owned by the same family). Mark was able to rebuild on the existing foundation.
After all the family had been through, Mark vowed the new space would be significantly better than the original space—and worked day and night to modernize the business and introduce proven best practices in convenience store design and merchandizing.
Not only did Mark oversee the rebuild, he convinced the owners to take the opportunity to reassess their overall business strategy. His boldest recommendation was to consolidate their Pizza 38 business within the remodelled Woodvale Corner Store—and remove the wall that divided them.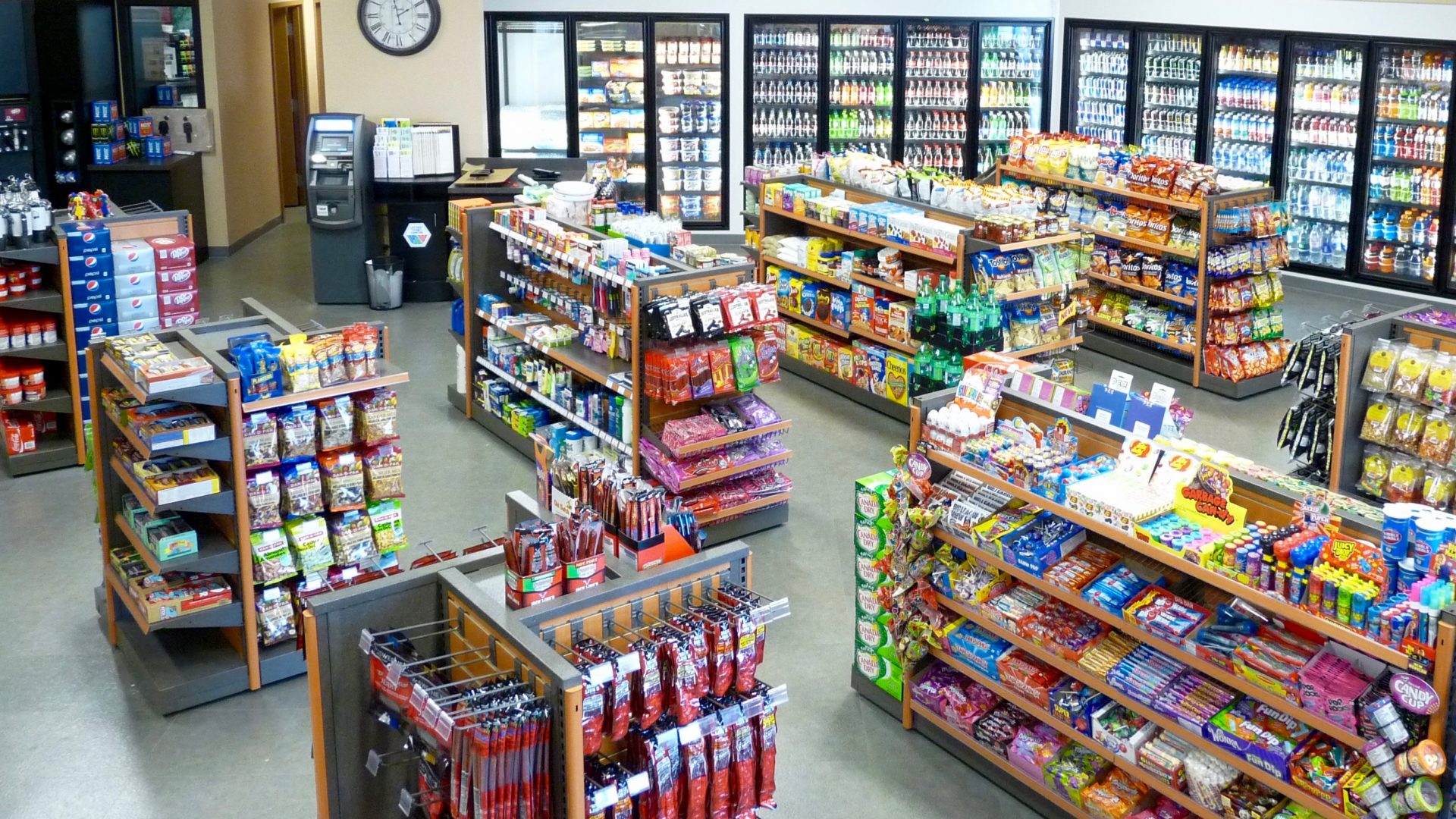 The rebuilt store, with reinvigorated business strategy.
Results
This resilient, hard-working family stood strong in the face of adversity, and their decision to rebuild has paid off.
We are proud to report the c-store has seen a dramatic increase in sales. The new store succeeded in winning back the regular customers while attracting new ones. The decision to integrate the Pizza 38 within the c-store proved to be a game changer—and has led to a significant spike in "add-on-sales" within the c-store.
After seeing the new plans for the site and the business, the fuel provider jumped at the chance to renew their fuel partnership, and signed a long-term contract that included a refresh of the pump islands.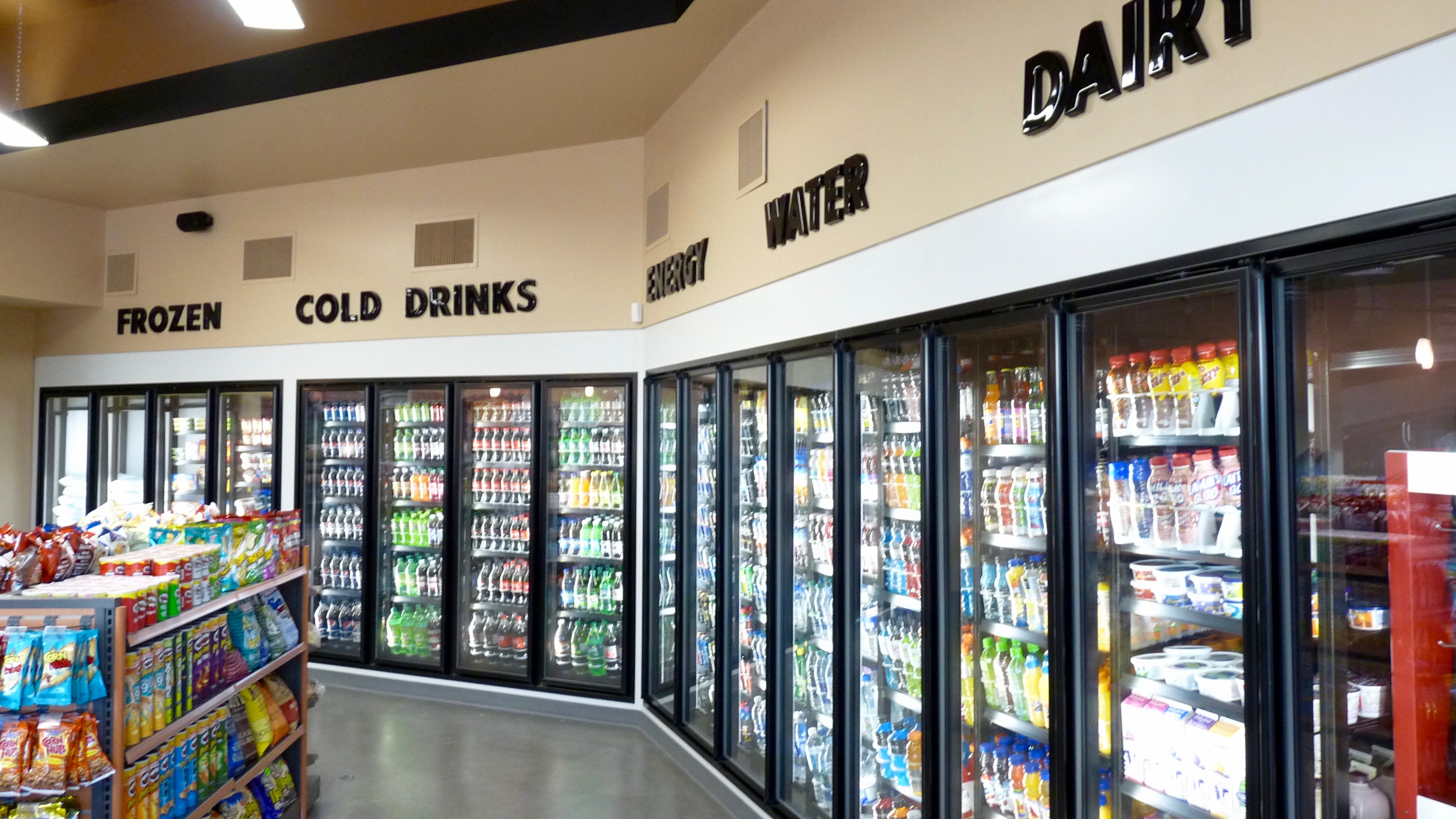 An expanded cooler system has been a hit with customers.