The Convenience Store Specialists
In the industry since 1985 and consulting since '04. Hundreds of owner-operators, First Nations, corporate retailers, and consortiums have partnered with MWA for strategy, planning, and hands-on project management.
Unparalleled Depth of Knowledge and Experience Running C-Store Operations Across Canada
From getting his start in British Columbia to managing operations across the globe, Mark Walsh not only brings his widely respected best practices but his tenacity when tackling projects in some of the harshest conditions on the planet.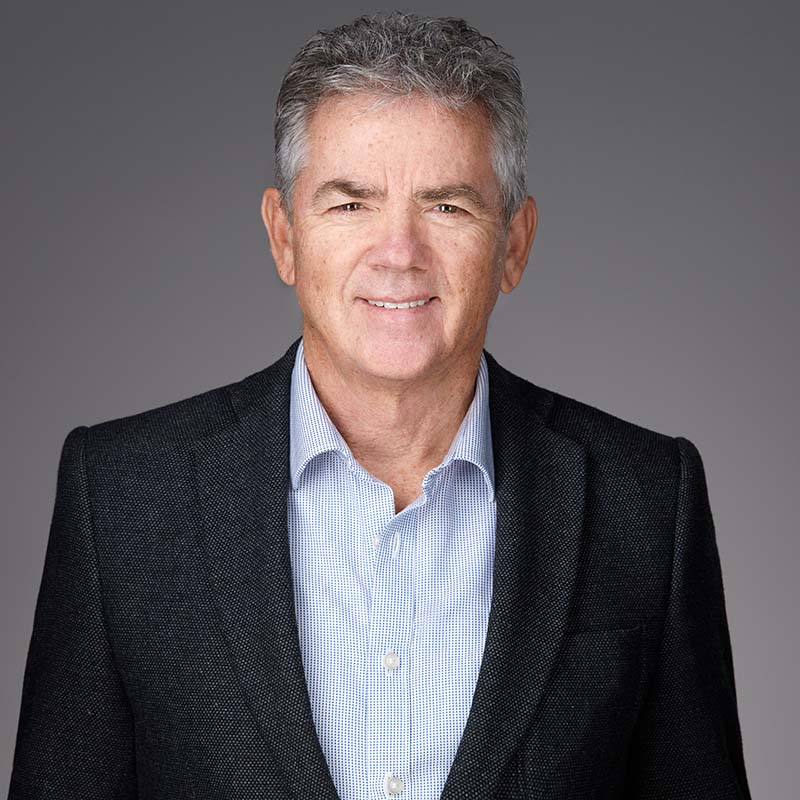 Mark Walsh
Mark Walsh is among Canada's leading independent authorities in the planning, design, construction and operation of convenience stores, gas stations, and other independent retail businesses.
He began his retailing journey at an early age, growing up in his father's grocery store and pumping gas from the age of 12. Unbeknownst to him, both experiences would set the course for a long and rewarding career.
Mark was himself an independent owner-operator for 16 years and has invested in numerous locations over the years. He has also served in a diverse range of senior management roles with prominent gas and convenience operators. As a result, he knows the business from all perspectives and can relate first-hand to the dreams and trepidations—challenges and opportunities—you face as an independent retailer.
Mark Walsh Inc. / Mark Walsh & Associates: President, C-Store Consultant since 2005.
Cash N Go ATM Network: Business Development Manager
Independent Owner Operator: Petro-Canada (2 sites) and Husky Energy (2 sites). Store offerings included a bakery, full hot food program, self/full serve gas, c-store/ automotive. Mark also managed a full service tunnel car wash.
Gasland Petroleum: General Manager. Responsible for management of truck stop, truck transport accounts and distribution of fuel to 23 Mac's branded sites.
Mac's Convenience Stores: Area Representative and Fuel Division Contact, Edmonton Division. Responsible for overseeing up to 20 locations.
Fas Gas Oil: Territory Manager, Central/ Northern Alberta.
Mark's immense drive and passion extends into his personal life. He has competed in numerous Ironman® events (15 and counting) and is a longtime fundraiser for the Multiple Sclerosis Society of Canada. He is actively involved in the First Nations community, volunteering his time as a speaker to youth groups.
Both Mark and his wife Shirley share a love for physical activity and outdoor adventure. Every year they attend a triathlon camp in Majorca, Spain, and have undertaken several European cycling treks together.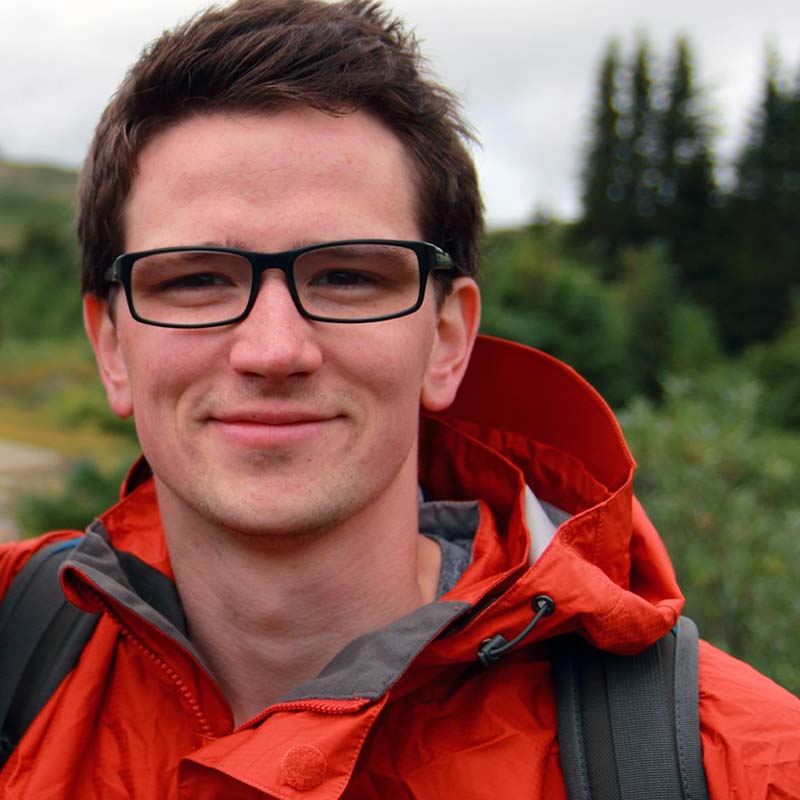 Nate Walsh
Nate provides CAD store design programming and holds masters degrees from both the University of Toronto and University of Alberta. He has advanced diplomas in AutoCAD, Civil 3D, and Revit from George Brown College and has a wide range of experience drafting/designing in both 2D and 3D.
Fitness is a passion for Nate, who has completed several Ironman events (nine and counting) and has ran the Boston Marathon.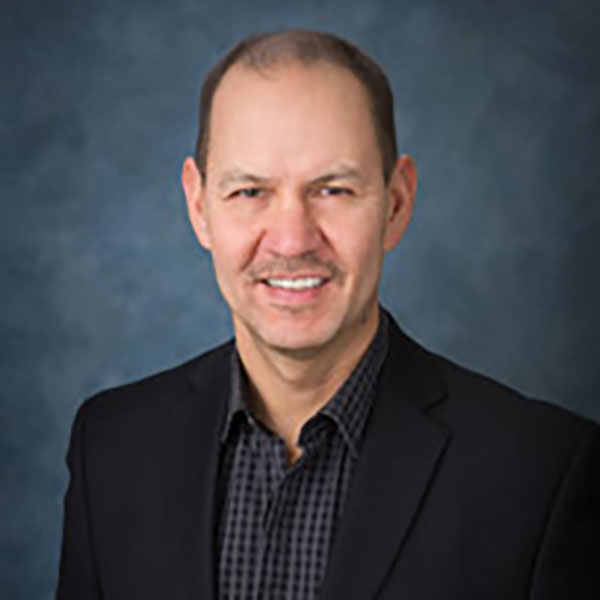 Terry Coyes
Terry provides in research, design, strategic planning, project planning development and management, facilitation, and training services in the area of economic & business development. He obtained his Certified International Trade Professional designation from the Forum for International Trade Training along with the Technical and Professional Aboriginal Economic Developer designations from the Council for the Advancement of Native Development Officers.
Partners
Over the years, we have established close professional relationships with several key partners, and have successfully collaborated on a wide range of projects. We carefully select these companies based on their ability to consistently provide a top quality product and deliver to project timelines and specifications. Equally important, we only partner with those who share our vision and commitment to our customers' success.
In many cases, MWA can secure preferred vendor pricing based on these long-term relationships.
partial list of our preferred partners and suppliers:
Business Plans and Feasibility Study
Architectural, Engineering, Design, Inspection
CTM Design Services
ENC Testing
Rick Brown
Urban Systems
Property Development
Fuel Suppliers
Canco Petroleum
Parkland Fuel
Imperial Oil
Husky Energy
Suncor (Petro-Canada)
Shell Canada
Federated Co-op
Fuel and Exterior Equipment
National Energy Equipment
AIR-serv Canada
ZCL Composites
Construction, Fixtures and Equipment
Mk Walsh General Contracting
McCowan Design & Manufacturing
Great Canadian Roofing & Siding
Western Refrigeration & Beverage Equipment
Talius Rollshutters
Lang Locks & Safes
Liberty Security
f'real foods
E-Z-Rect
DTS ATM
Signage and Marketing:
Blanchett Neon
Pattison
Phantom Actor Brand Strategy & Design
White Card Treaty Discount (First Nation)
Food and Merchandise
Core-Mark International
Gordon Food Service
Van Houtte
Sundog Eyewear
Franchising
A&W
AB Liquor Stores
ATB Agency
Bear Hug Coffee
Canadian Trade House
Country Style Donuts
Mr Sub
Pizza Hut
Subway
Tim Hortons
Whoa!Boys
Legal Services & Contract Law
Promotions & Special Events
Randy Peaver
Marion Ferguson
If a partner is unable to provide a specific requirement or service a particular location, we will source one that can. MWA is also able to work with your preferred suppliers, providing they have the capabilities and capacity to meet the project requirements.
Committed to Getting the Job Done Right
We have a list of partners which have proven themselves over the years and provide variety so solutions serve the customers, rather than the customer being forced to settle for one solution.
First Nations Clients and Partners
From outright development and builds to partnerships that span decades, MWA is proud to grow its roster of clients and partners in among First Nations, Métis, and Inuit communities.
Mark Walsh & Associates' partners include the Alexis Nakota Sioux Nation, the Dena Tha' First Nation, the Frog Lake Cree Nation, the Kee Tas Kee Now Tribal Council, the Little Red River Cree Nation, the Loon River First Nation, the Louis Bull Tribe, the Lower Similkameen Indian Band, the Lytton First Nation, the Peerless Trout First Nation, the Saddle Lake Cree Nation, the Shxw'ōwhámél First Nation, the Thunderchild First Nation, the Wet'suwet'en, and the Woodland Cree First Nation.
Clients
National Brands
Esso (×3 locations, AB)
Fas Gas (Coaldale)
Federated Co-op (25+ locations, AB, SK, MB, BC)
Husky Energy (×6 locations, incl car wash and hot food services)
Mac's Convenience Stores (Grande Prairie)
Petro-Canada (×2 Calgary)
Shell (15+ across BC, AB, SK, MB)
First Nations
Dene Tha' First Nation
Loon River First Nation
Saddle Lake Cree Nation
Kee Tas Kee Now Tribal Council
Peerless Trout First Nation
Miscellaneous
Height's Liquor Store (Medicine Hat)
Liquor Depot (Grande Prairie)
Springhill Liquor Store (Cochrane)
Stony Plain Federated Co-op Agro
Buffalo Trail Liquor Store, (Bonneville)
Woodvale Market Liquor Store (Edmonton)
Hague Liquor Locker (Hague, SK)
12 Mile Junction Liquor Store (High Level)
For a more detailed and expanded list of sites please contact us. We'd be happy to provide references on request.
Our Clients
These businesses and communities have entrusted MWA with projects and ongoing developments, some for over a decade and others as new ventures.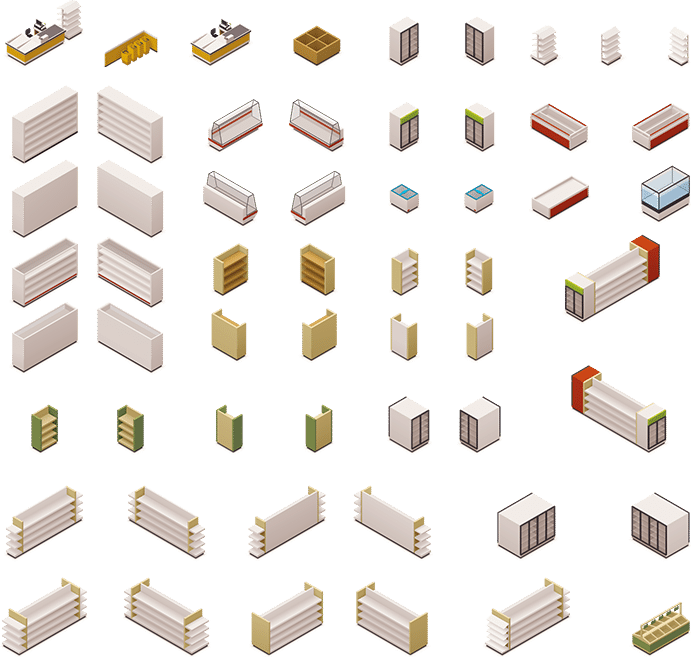 10 Benefits of Partnering with
Mark Walsh & Associates
From site selection and planning to ensuring you meet all applicable building, zoning and health codes—making the wrong decisions at the time of your build can have long term repercussions, and be very costly to correct. Our step-by-step process ensures your c-store is done right the first time.
Whether it is an application for financing or a proposal to join a national fuel brand, MWA can introduce you to the decision makers and advise you on how to put together a winning application that meets the vendor's requirements.
Esso®? Petro-Canada®? Fas Gas®? Tim Hortons®? Mr Sub®? Country Style®? As an independent consultant, MWA can help you evaluate the options to recommend the one that brings the greatest value to your business operations.


Recommendations for Reputable Equipment Suppliers
Outfitting a c-store is a significant investment and involves specialized equipment (walk-in coolers, slush machines, ovens, roller racks, fuel systems, lottery terminals, signage, POS terminals, etc). MWA provides informed recommendations around suppliers, brands, and models—to offer a solution that meets your site requirements and budget.
Renovating a c-store can be a costly and complex exercise. What can you do to breath new life into your store and gain a competitive advantage? How can refreshing your business reinvigorate sales and re-energize staff? We'll propose solutions that will provide the best return on investment.


An Experienced Partner to Manage Your Project
Without a general contractor who is vested in your success, budgets and timelines can quickly spiral out of control. MWA is uniquely positioned to understand the specific requirements and challenges around c-store construction. As your project manager, MWA has the capability to oversee all aspects of the build on your behalf.


Proven Strategies for Improving Sales
There are proven strategies for optimum product placement, creating "destinations" within your store, boosting sales through "impulse buys", designing signage and situating your payment stations. MWA removes the guesswork by following proven best practices in store design.


Professional Advice Necessary for Building a Strong Branded Service Offering
Customers are drawn to brand name products. It comes down to familiarity, trust, quality and consistency. Brands such as Esso, Shell, Starbucks or Subway spend millions in marketing. By introducing branded gas, food & beverage and other program offerings, you can leverage the strength of these brands. What you sacrifice in margins, you'll more than make up for in direct and add-on sales. We'll show you how.


Consulting Around Value-Added Services
Would your store benefit from a car wash? Could in-store seating attract more customers and boost sales? What drive through food offering would best increase your customers' site visits? Do you need a loyalty program? MWA will can answer these questions and more.


A Detailed Plan Around Your Launch or Reopening
One of most common mistakes owners make is opening a new or renovated store before they are ready to do it right. MWA ensures you're prepared to truly wow your customers when you open those doors.


Advice On Safe Food Handling and Storage
Food inspectors have zero tolerance for violations of health code. MWA works with owners and staff to make sure you have the required equipment, training and procedures in place.
Community
The Importance of Giving Back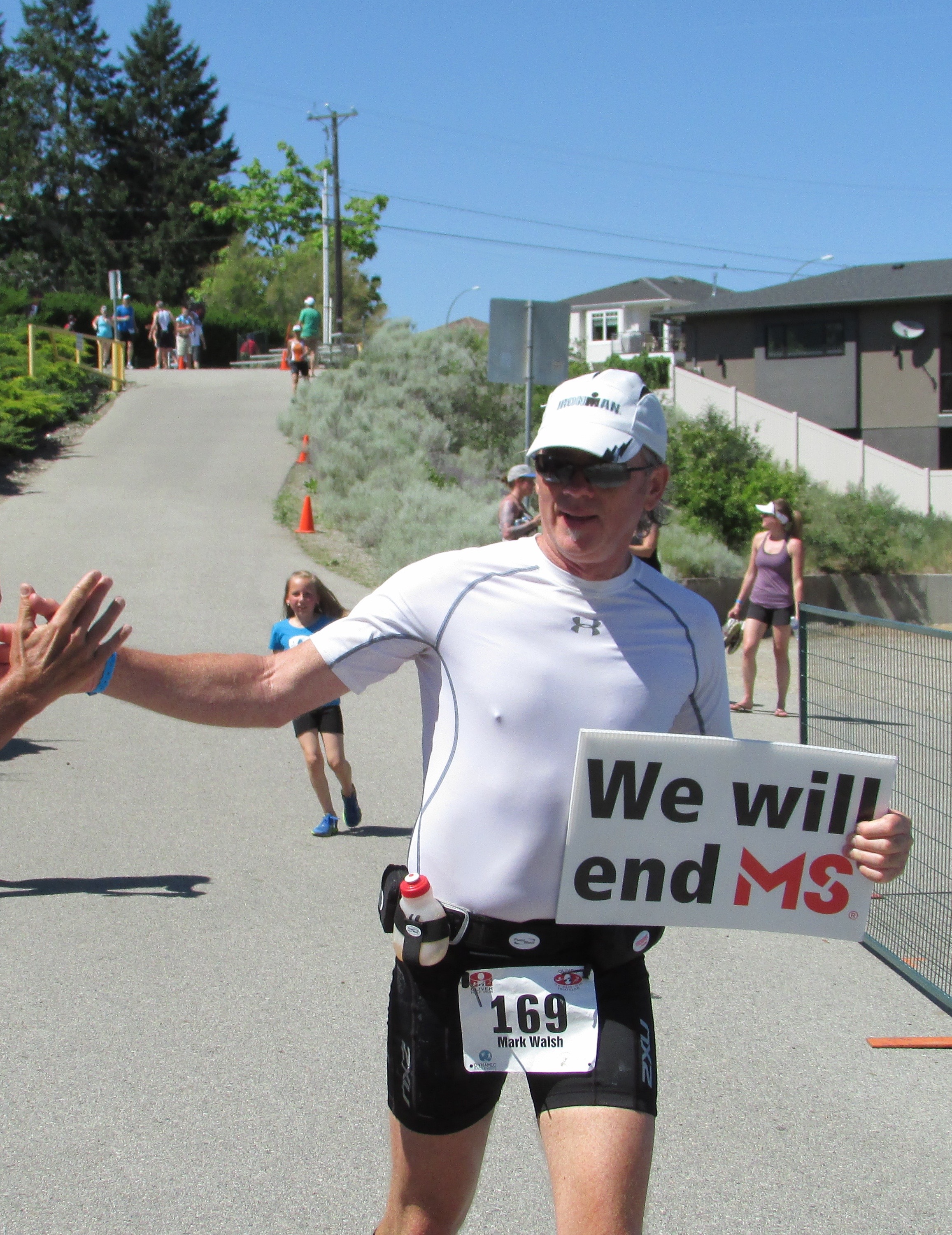 Mark is passionate about going beyond business, and lending his boundless energy to a number of charitable and community initiatives that are near and dear to him. Since 2003, he has been extensively involved with the Multiple Sclerosis Society of Canada, Edmonton chapter (having raised over $50,000). Mark is very passionate about this cause and has participated in over 30 cycling fundraisers, five triathlons, written newsletters, spoken to government and corporate donors, served as an MS Ambassador and has organized several fundraising events. In 2015, Mark individually raised over $13,000 towards finding a cure.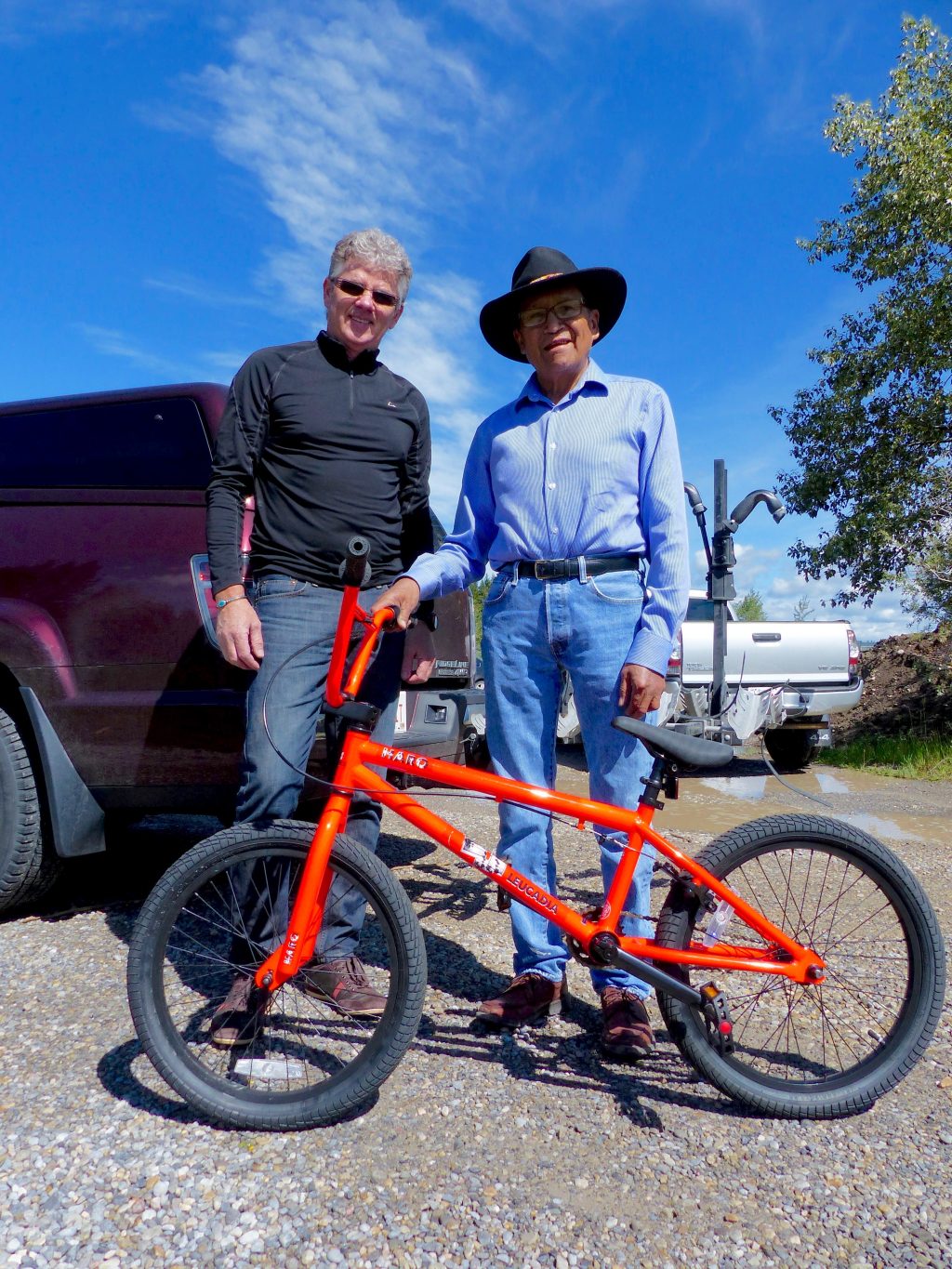 Mark is deeply committed to assisting Canada's First Nations communities by giving his time to speak to youth groups and schools. His motivational talks (inspired by his own efforts to overcome personal challenges) encourage hope and possibility. Mark has donated bicycles, helmets and other sporting good items to First Nation youth programs. He has also hosted and led several Growth Groups for youth in Canmore, Alberta.
Q&A with Mark Walsh
Our Philosophy to Convenience Stores, Customer Service, and More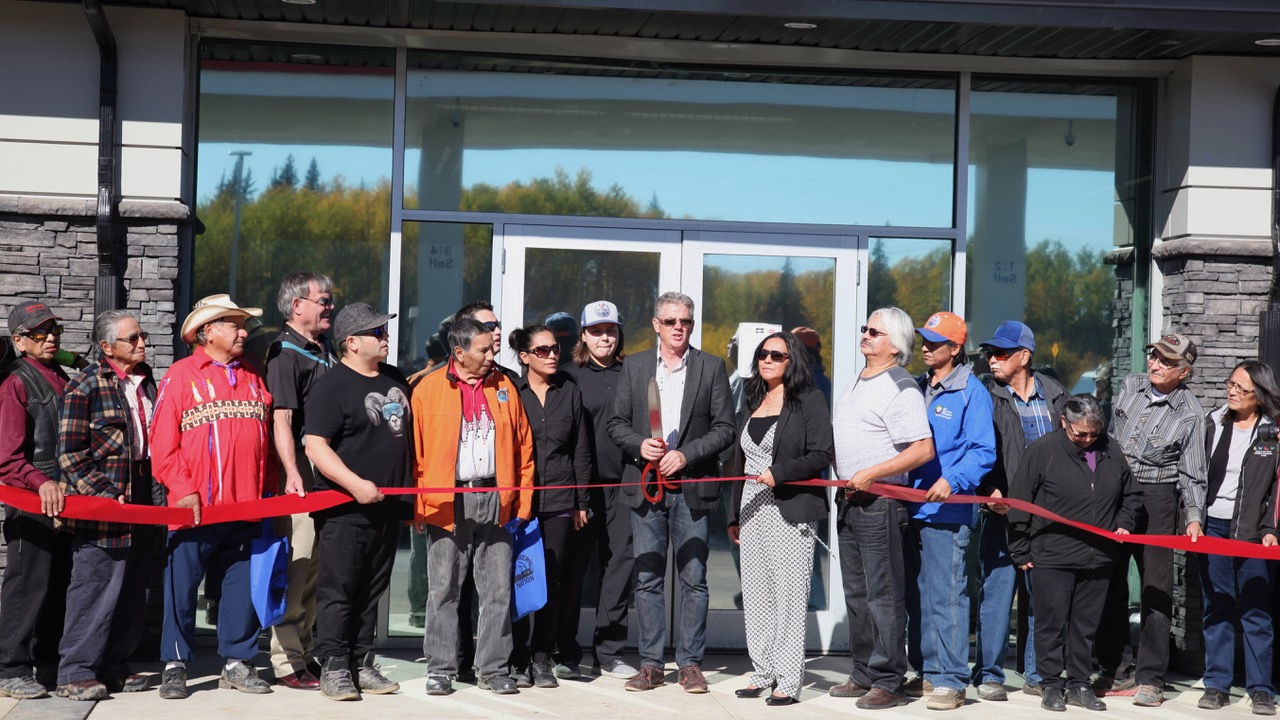 Q: What is the most rewarding part of your job as a c-store consultant?
A: What motivates me is the immense sense of pride the owner feels when launching a new or remodeled store – or seeing sales climb after introducing new programs and sales strategies. To me, it's about doing everything I can to set them up for success.
Lately, many of my most rewarding projects have involved First Nations clients, where there is an opportunity to make a difference beyond the business and contribute to the well being of the community and its people.
Q: What single word best describes what you do?
A: Connections. I bring together the right people to meet the project vision and demands. I get clients into the door and facilitate top level partnerships with gas providers, franchise partners and product & equipment suppliers to get the best results.
Q: How do you choose which Associates and Partners to bring onto a project?
A: It is determined by the needs and scope of the project. In choosing my Associates and Partners, I need to know that they share my mission, my values, my philosophy and my work ethic. They have to be great at what they do and deliver on their promises. The Associates and Partners I currently work with are companies, consultants and vendors I have come to trust and have no hesitation in recommending.
Q: What do you offer that others don't?
A: Part of what I do is to help clients become more confident in what they are doing and to believe in what they are trying to achieve. I also help them set bigger goals beyond profits – such as positively influencing the community and becoming a role model to youth. This will help them in their business operations and personal lives.
I have a huge passion to give back to others, and it just so happens I have a core competence in retail service businesses. My aim in life is to assist those I cross paths with to be better—whether it is making their business more profitable, instilling pride of ownership, building confidence and self esteem… or simply encouraging someone to have more fun in life.
Learn more about how we can serve you.
No Two Stores Are the Same
Enjoy a Solution Customized for You